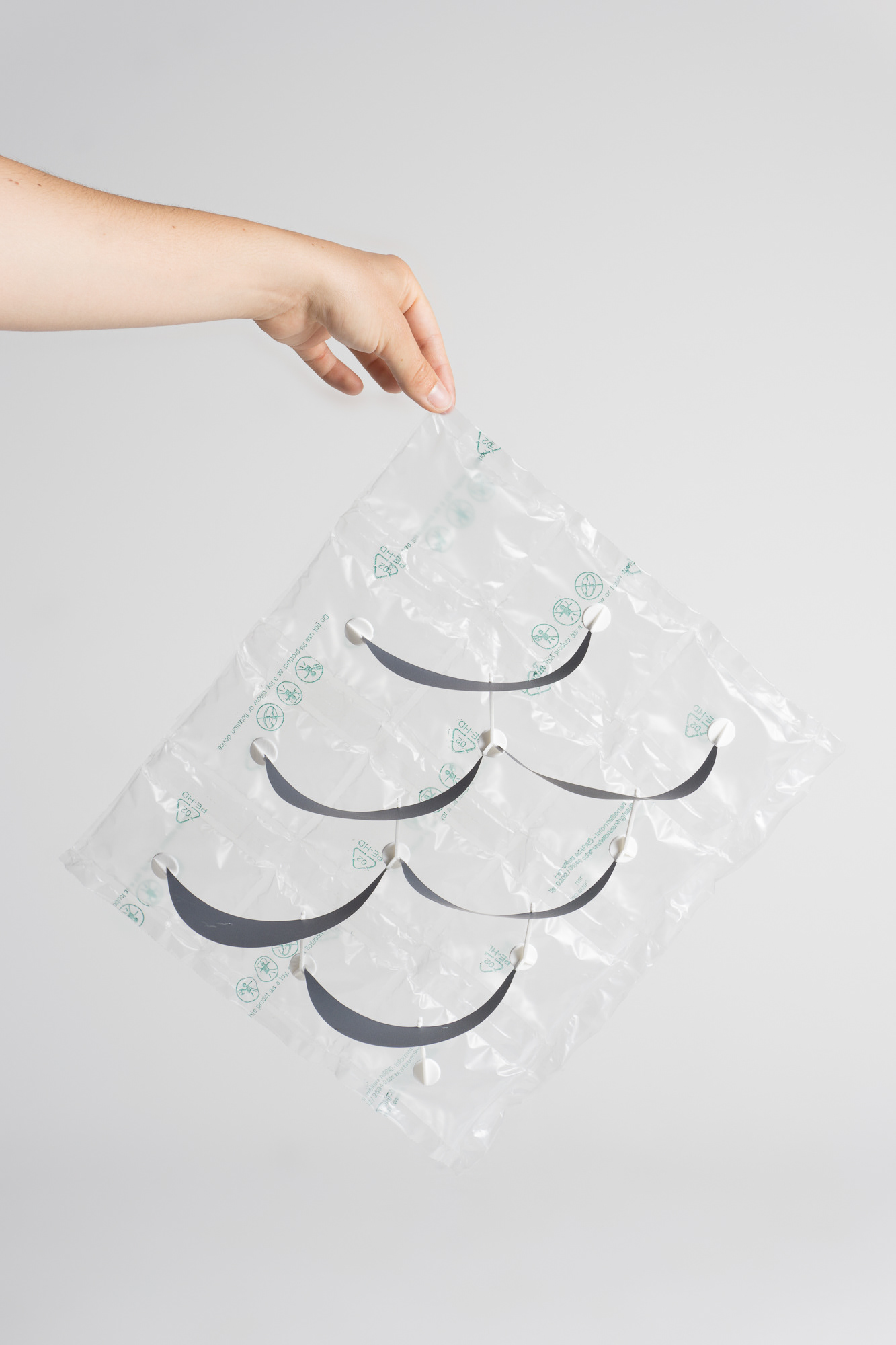 Quick 1-day-project on building a sailing boat.
The basic idea behind it was using an abundant, cheap material and adapting it for a special need by adding small modular parts.

3d-printed parts are glued onto the foil to create an interface where the lasercut parts out of black 200g paper can be attached to.
the paper-parts function both as sails and as bracings